We only work the best brands in the industry
We are the #1 SPAN Installer in Texas.
Family-Owned & Operated
Established in Texas, family owned and operated since 2015 with electrical experience since 2005. We are extremely passionate about the work that we do. Electrification is Our Specialty! SPAN- Smart Electrical panel, EV Chargers, Solar & Storage. EPX is the Leading installer for SPAN in Texas. You can depend on us to provide a high-quality service at a fair and honest price. Our aim is to educate, not up-sell. We understand that the future of our business depends upon our reputation and that is why client relations is by far our highest priority. We are not looking for a transaction, we're looking for long-term business relationships. You can trust us in your home or business!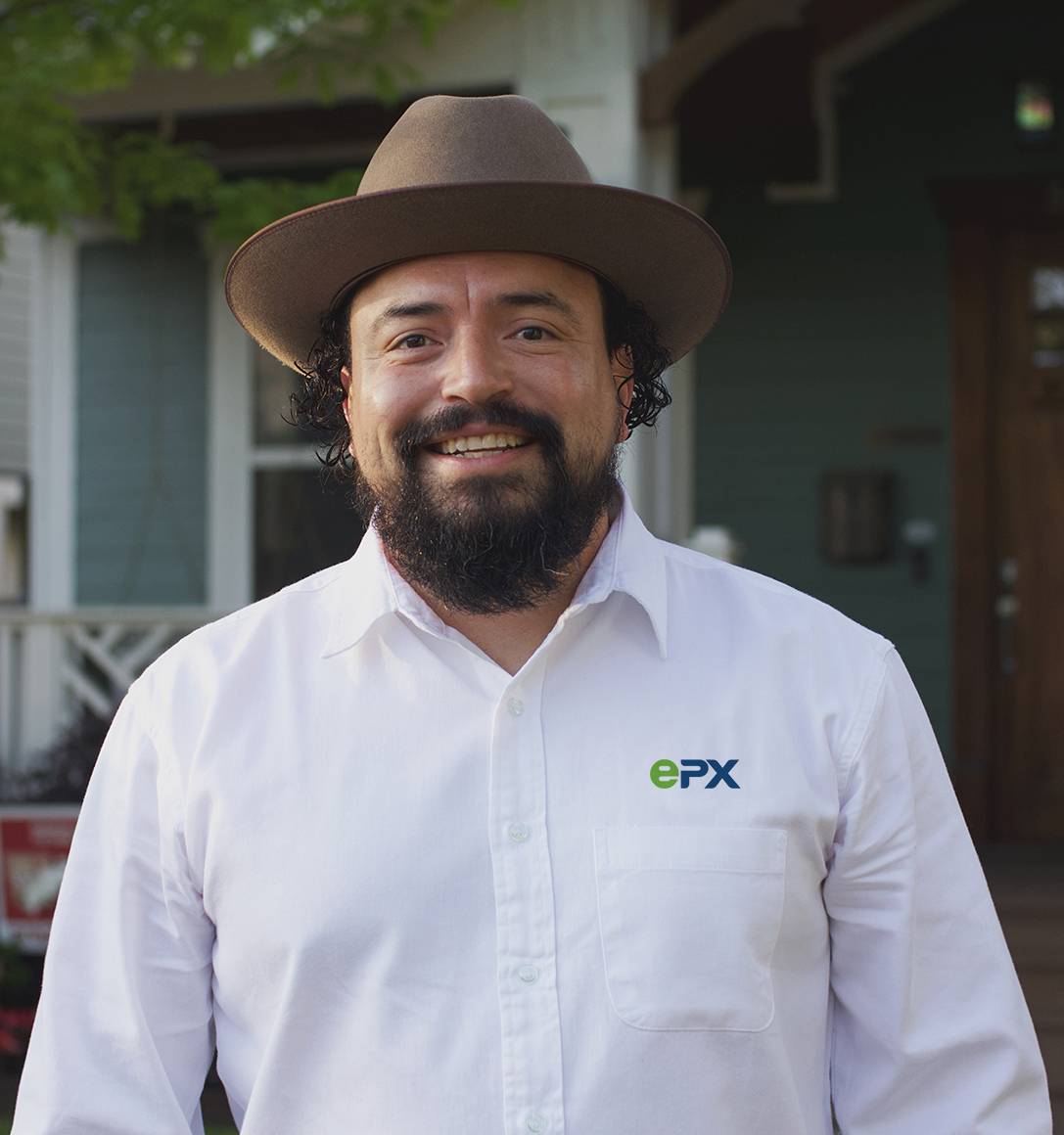 William Agundes
Founder | Owner
I started my electrical career in 2005 in the commercial field. The first project I had the honor to start on was the W hotel in Downtown Dallas. I have commercial, industrial, and residential experience. But I enjoy residential the most.
I attended IEC from 2005 thru 2009. Ever since I was introduced to this field, I have absolutely loved it. Even to this day, I enjoy waking up every morning to do what I love to do. Every day is a new challenge and every day is a new adventure. But regardless of the obstacles, I enjoy learning new technologies, especially in the electrification field!
I am happily married to my lovely wife and business partner, Anakaren. We have 3 handsome boys, Damian, Gabriel and Emilio.
David Stengel
DFW Operations Manager / Lead Service Technician
I grew up in the industry. My father was a master electrician from 1975 until he passed in 2022. My family (uncle) also built custom high-end homes in the Hamptons, New York, so I was trained in high-end building and wiring techniques.
I'm a Lutron certified smart home installer, as well an LED lighting expert for both inside the home as well as landscape lighting. I am also a SPAN certified installer and whole-home battery expert. I am the type of person who is always learning something new and I'm not afraid of a challenge.
My wife Heather and I have three beautiful girls, Keira, Eleanor and Camille. When I'm not at work I'm with them. My number one job is to be the best dad I can for my girls. It's what makes me start off every day with a smile and a positive attitude. I truly believe that EPX is striving to be the experts in our field of work.
Kori Ashton
Chief Digital Marketing Officer
Over the past two and a half decades, I've been a Chief Digital Strategist or CEO for multiple digital agencies focused on developing persona-driven, integrated marketing campaigns in both the corporate & nonprofit sectors.
My work with EPX has been very rewarding. I started in 2020 as their website designer and joined in a full time leadership role in 2022.
I'm a single mom of two little boys, and I'm currently working on my Masters in Technical Communication at Texas Tech University.
Electrical Service Guarantees
Safety Guarantee
The goal each and every day is for our technicians to go home to their families safe and sound. The electrical field can be hazardous. But rest assured, our techs are safe workers, wearing the proper PPE when necessary and keeping our clients free from harm.
Licensed & insured- TECL 31161.
Professionalism Guarantee
Courteous and respectful electricians. Our promise is to be polite, clean, dependable, trustworthy and knowledgeable. We provide worry free and quality work that you can rely on for years to come.
Transparent Pricing Guarantee
You will know the price up front and in writing before we begin the electrical repair or installation. If we do not get your approval to add or change something while on-site that will cost you more money, we will pay for it.
40+ Five-Star Reviews on Google
Ryan M.
San Antonio, TX
"William is simply the best. My wife and I have been undertaking a remodel that has taken a year and a half to complete and we have had many highs and lows. But out of the highs one stands out, and that was William. He is professional, courteous, respectful, fair, and fun to boot. He rewired our entire house and did an amazing job. Our jobsite is a couple hours away from where William lives but he was willing to drive several hours to and from to honor a small warranty issue (a small breaker was a lemon, nothing related to workmanship) and did so with a smile. To this day I can call him up if I need to troubleshoot something and he remembers exactly how he wired my entire house from memory and is always willing to walk me through anything. Again, simply the best. Though we probably won't go through such an extensive remodel ever again, if we do, the first person we are calling is William."